Central Asia and Caucasus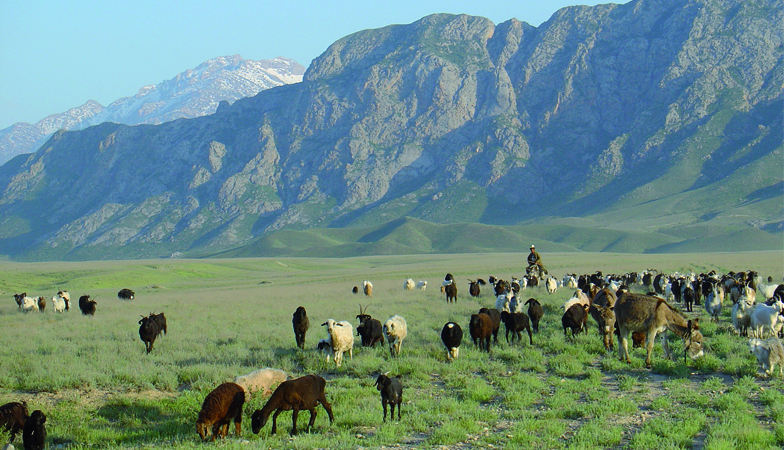 The Pamirs and the Himalayas are two mountain ranges in Central Asia that possess resources with far-reaching significance. They supply the water that surrounding countries depend on. Their high mountain valleys and slopes feed livestock and provide a livelihood for pastoralists. Since the collapse of the Soviet Union, a combined water, energy, and food crisis has undermined ecosystems and social cohesion in countries like Tajikistan, Kyrgyzstan, and Uzbekistan.
Similar to Central Asia, the Caucasus region has a post-Soviet past. Today it is mainly composed of the independent countries of Azerbaijan, Armenia, and Georgia. The region has been shaped by conflicts between Armenia and Azerbaijan since the mid-1990s and between Russia and Georgia since 2008, with similar consequences for resource management and the environment as found in Central Asia.
Research focuses
Research in Central Asia and the Caucasus focuses on practices of equitable land use and integrative water resource management. Additional emphases include the development of systems to monitor natural resources as well as the development of tailored decision-support tools and planning instruments. In the Caucasus, we also conduct research on spatial planning, sustainable regional development, land governance, and participatory management of protected areas, biodiversity, and pastures. Finally, we are working together with local partners on behalf of university-level education for sustainable development.
Contact
Heino Meessen, Senior Research Scientist, Centre for Development and Environment (CDE), University of Bern, Switzerland
Completed projects
Pamir Strategy Project (PSP), 2002