Social Innovation in marginalized rural areas of Europe – SIMRA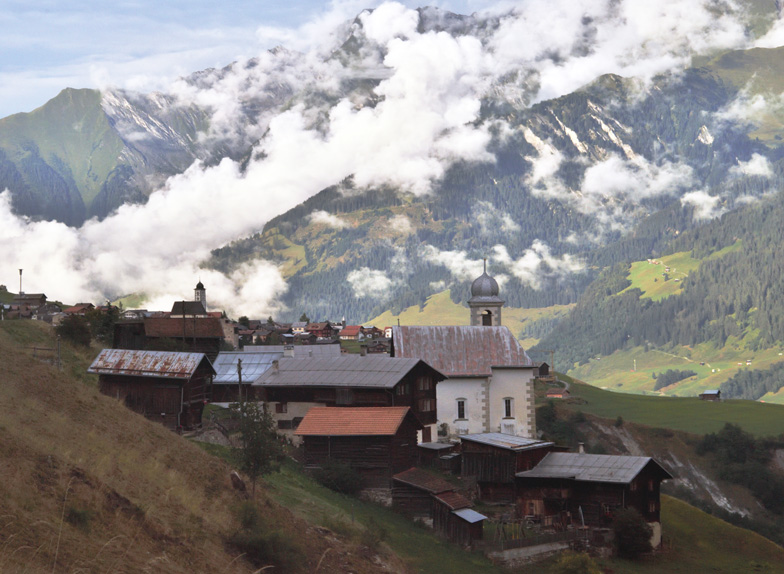 Since the 1990s, cities have re-emerged as desirable places to live, and funding for infrastructure development increasingly goes to metropolitan areas.
Creating solutions for peripheral regions
Mountain regions and rural areas, by contrast, are expected to stay competitive and make up for structural disadvantages by focusing on provision of special services based on so-called unique selling points. Nevertheless, they often lack the necessary local institutions, service providers, transportation, and telecommunications infrastructure to make that happen.
For this reason, the European Union is funding the project "Social Innovation in Marginalized Rural Areas" (SIMRA) in the framework of its Horizon 2020 research programme. The project aims to
promote initiatives for social innovation and
support mechanisms that improve the governance of agriculture and forestry as well as generally enhance rural development.
Participation of CDE
A total of 26 partners from 16 countries are participating in the project. CDE is involved in the following work packages:
Conception of the theoretical framework (drawing on the UN Sustainable Development Goals)
Implementation and evaluation of case studies
Formulation of policy recommendations

Collecting and analysing rural development innovations
In case studies, SIMRA researchers collect and analyse empirical evidence of the impacts of social innovations in agriculture, forestry, and rural development in marginalized rural areas in Europe.
Swiss case studies
Two case studies have been carried out in Switzerland:
VAL LUMNEZIA (Grisons): In the late 1980s, various businesses joined together to promote comprehensive, sustainable development in the valley. Going against the mainstream at the time, they chose to emphasize agritourism, not mass tourism, for regional development. Most of the projects aim to boost local value added and create jobs. More information
VAL DE TRAVERS (Neuchâtel): The Réseau des Fleurons is part of a close network between public and private actors and civil society. It comprises the municipality of Val-de-Travers, the cantonal regional development agency, and members of the manufacturing industries, including renowned watchmakers, precision engineers, and microtechnology companies. The network aims to preserve the region's industrial strengths well into the future, for example with a jointly organized professional training programme. More information