The Global Land Programme (GLP) is an interdisciplinary community of science and practice that aims to advance understanding of land system change as a cause and consequence of global change and as a sustainability solution. GLP is a Global Research Project of the Future Earth initiative and represents the largest international research network in this field.
Open Science Meeting 2019
GLP's Open Science Meetings (OSM) are the international convening of the global land system science community. Held every two to four years, the OSMs are designed as a place for the interdisciplinary community to:
come together, exchange, and be inspired by debates on advances in land system science, and
engage across disparate disciplines and diverse communities of science and practice towards understanding and supporting land systems as sustainability solutions.
GLP's 4th Open Science Meeting will be held in Bern, Switzerland, on 24–26 April 2019. Over three days, the world's leading land scientists will come together with societal actors to debate challenges and discover options for land systems to enable transformations to sustainable futures. This unique setting will give participants the opportunity to engage with innovative research guided by three main questions:
What are the visions for the planetary land system?
What do people want from land?
How do we support transformations?
Through these questions, meeting participants will strive to identify how land can be a nexus for addressing global challenges, how we can learn to navigate the trade-offs and synergies inherent in different land system change pathways, and how the land system science community can work to identify new frontiers for studying and governing land systems.
A main goal of this 4th GLP OSM is to strengthen connections between researchers and stakeholders from civil society, government, and the private sector, and to bridge science and decision-making for sustainable management and governance of land use worldwide.
GLP programme activities and network organization
Land system science is still evolving as an "interdiscipline" with strong connections between scientific understanding and the communities of practice and policy that govern and manage the use of land. In this context, GLP supports synthesis and agenda-setting activities, while serving as a platform for exchange, collaboration, and innovation.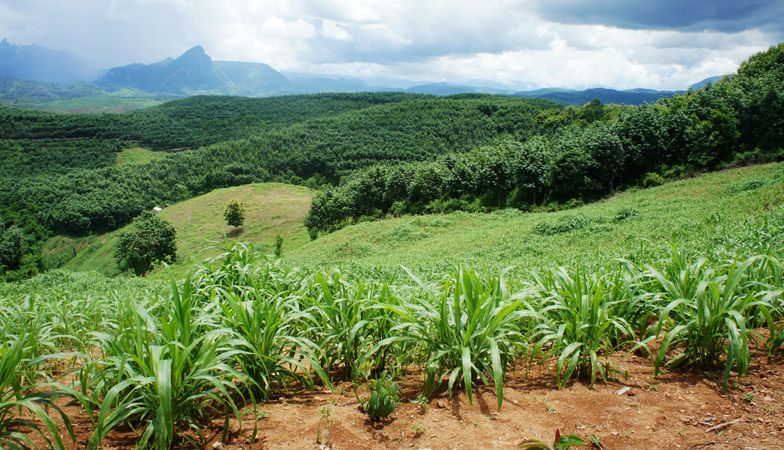 The International Project Office (IPO) is hosted by the Centre for Development and Environment (CDE) of the University of Bern, Switzerland. The IPO is the central organizing hub of the programme, supporting the work of the Scientific Steering Committee and our members throughout the world to implement GLP's Science and Implementation Plan.
The Nodal Offices support regional activities of the GLP community, while working groups bring together participants from diverse institutions and countries to undertake initiatives that advance the study of land system science and help to unlock transformative pathways to sustainability. Contributing projects provide a space to highlight research being carried out by scientists in the GLP community. Anyone can become a member of GLP; joining is free and open.