Feminization, agricultural transition, and rural employment (FATE)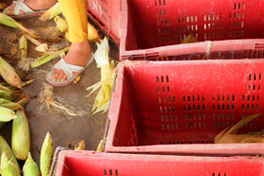 Problem
Agriculture is by far the most important source of income for rural households in the poorer regions of the globe. It remains a primary engine of rural development and growth, building resilience and livelihoods and providing a critical route out of poverty. Nevertheless, governments and international agencies have called for more capital-intensive commercial agriculture; their aim is to promote forms of employment that generate higher returns. Non-traditional agricultural exports such as delicate spices (ginger, cardamom) or nutritious grains (quinoa) have been a response to these demands, creating wage labour and stimulating high levels of – notably – female employment in rural areas.
Aim
FATE examines how the increased commercialization of agriculture affects economic development, and what kind of employment opportunities are created. Jobs can transform people's lives dramatically, in particular women's lives and their roles in society. The project analyses the prerequisites for the anticipated integration of rural women and men into export-led agriculture, and investigates how gains and risks are shared within and between households. We also work to assess the conditions under which the shift from subsistence to wage reliance either enhances or undermines people's well-being: instead of gaining more choice – the implicit promise of development – farming families might lose their land and become more dependent and vulnerable.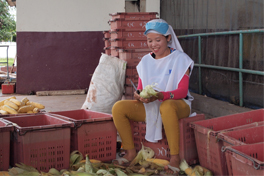 Approach
Our research framework combines within-case and cross-case perspectives. Quantitative and qualitative data will be collected across four less developed, landlocked countries. By comparing situations across these countries, we aim to understand the social and political conditions required for asset building at the household level, and to identify barriers to capability improvement. We draw on Sen's capability approach as a frame of reference for assessing the development outcomes of employment creation in the commercial agriculture sector. Human lives are at the heart of this concept, and people's freedom to live the lives they choose is the yardstick against which change is measured.
Partner countries
Bolivia, Lao PDR, Rwanda, Nepal
Project duration
1 July 2014 – 30 June 2020