The UNITWIN/UNESCO chairs programme supports over 700 university chairs worldwide that address UNESCO's key priority areas. Since mid-2016, Stephan Rist (CDE and Institute of Geography, University of Bern, Switzerland) and Boniface Kiteme (CETRAD, Kenya) have jointly held the UNESCO Chair on Natural and Cultural Heritage for Sustainable Mountain Development.
The purpose of this UNESCO Chair is to:
Establish an international network for the protection of large mountain areas
Apply novel inter- and transdisciplinary approaches to conserve the natural and cultural heritage of mountain regions and support its valorization with a view to sustainable development
Educate and train professionals and academics in mountain regions
Promote sharing of knowledge and information among different world heritage sites
Foster awareness of World Heritage sites in the European Alps and mountains worldwide, focusing on the North–South context and using open access online tools
Regional focus on Swiss Alps Jungfrau-Aletsch and East Africa
The Chair is based at the World Nature Forum in Naters, Switzerland. The World Nature Forum also hosts the information and visitor centre of the Swiss Alps Jungfrau-Aletsch World Heritage site. With its co-holder based at CETRAD in Nanyuki, Kenya, the Chair is ideally positioned to strengthen collaboration between Swiss Alps Jungfrau-Aletsch and World Heritage sites in African mountain regions. This collaborative network is planned to be expanded to other world regions in the future in order to support sustainable mountain development worldwide.
Unitwin-Programme
CETRAD Kenya
World Nature Forum
Programme of renewable energy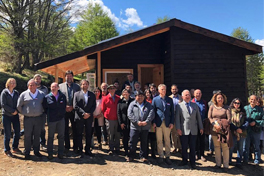 Inauguration of the first 100% energy self-sufficient nature reserve in Chile
The first 100% energy self-sufficient nature reserve in Coyhaique, southern Chile, is the result of a Swiss–Chilean project funded by the REPIC platform. The opening of the nature reserve in October 2018 was attended by numerous representatives from politics, state authorities, and civil society organizations – including Arno Wicki, Swiss Ambassador to Chile, and the President of the Regional Government.
Meeting of the UNESCO chairs at the World Nature Forum
At the beginning of May, Switzerland's seven UNESCO chairs convened at the World Nature Forum for their annual meeting. The UNESCO Chair of Natural and Cultural Heritage for Sustainable Mountain Development was also on hand. Discussions included ways of facilitating national and international cooperation between the chairs.
Press release (German only)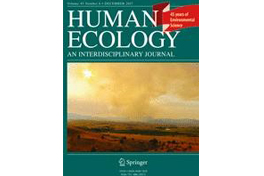 "The Power of Participation": special issue on bottom-up institution building in natural resource governance
It is possible to build institutions for the management of natural resources through legitimate bottom-up participatory processes – if the concept of constitutionality is applied. This conclusion emerges from a series of research articles that has its origins in a collaboration between the University of Bern's Institute of Social Anthropology, CDE, and Institute of Geography. The articles were published in a special issue of Human Ecology on the links between societal structures, power relations, and participation – a hotly debated topic in the field of sustainability governance.
Two of the articles deal specifically with constitutionality in UNESCO biosphere reserves:
Article on Pilón Lajas Biosphere Reserve, Bolivia
Article on Mount Carmel Biosphere Reserve, Israel
Agreement between CDE and the Universidad de la Frontera (UFRO) in Temuco, Chile
In 2017, UFRO and CDE signed an agreement on research cooperation. Their joint research projects address the following topics:
Improving energy efficiency of existing houses in Coyhaique, southern Chile
Transdisciplinary exchange of experiences in the field of agroecological systems
Collaboration in education and teaching at the master's and doctoral level