Awareness and action to mitigate noise pollution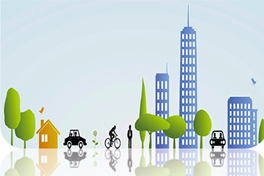 Voluntary behaviour change by noise polluters is a promising way of controlling environmental noise.
Based on project results, we can recommend target-group-specific noise prevention measures.
Evaluation of a programme promoting a quiet driving style enabled us to obtain differentiated insights on implementing noise reduction measures.
Noise in Switzerland
Noise in Switzerland is a considerable environmental problem. Voluntary behaviour change by noise polluters shows promise as a way of complementing existing noise abatement measures. Focusing on road and machinery noise, the research project "Awareness and action in the fight against noise pollution" aimed to identify ways of involving noise polluters by initiating voluntary behaviour changes.
Methods
Based on a theoretical model of individual behaviour change, we used qualitative inter-views and quantitative questionnaires to identify factors that could promote or hinder change in noise-relevant behaviour. We then carried out literature reviews and organized expert workshops to identify possible noise reduction measures. We also conducted a field experiment to evaluate one of the proposed measures – a programme encouraging a quiet driving style based on ecodriving.
Results
Based on this work we recommend two – ideally complementary – ways of promoting quiet action: (1) Awareness campaigns. These create a basic openness and willingness to act more quietly if they can awaken a feeling of personal obligation by addressing biocen-tric values, awareness of the problem, assumption of responsibility, and social norms. However, general willingness does not directly lead to noise reduction. (2) Promotion of specific actions that lead to noise reduction. Examples include the purchase of electric leaf blowers, a switch to quieter tyres, or a change in driving style. This requires an exact analysis of target groups and relevant influencing factors. We made such analyses for various concrete examples as part of this project.
Funding
This project was supported by the Swiss Federal Office of the Environment (FOEN; Noise and Non-Ionising Radiation Division), as well as the German state of Rhineland-Palatinate.
Project duration: 2010–2014
Partners
Partners
Municipal authorities of the city of Ludwigshafen (Stadtverwaltung Ludwigshafen), M+P, Modern Drive
More information
More information about the project in German