Desertification Mitigation and Remediation of Land (DESIRE)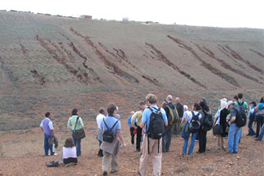 DESIRE was a European Union programme in the field of "Global Change and Ecosystems". Twenty-eight partner institutions from around the world – research institutes, universities, NGOs, and small and medium enterprises – were involved in this five-year project.
The DESIRE project aimed to establish promising alternative land use and conservation strategies in 18 degradation and desertification hotspots around the world, building on close cooperation between scientists and local stakeholder groups.
CDE coordinated the DESIRE Work Block 3 on "Defining Potential Prevention and Mitigation Strategies", drawing primarily upon methods from the World Overview of Conservation Approaches and Technologies (WOCAT) and Learning for Sustainability (LforS).
Project duration: 2007 - 2012