Environmental policies for ecological infrastructures in rural landscapes (EMERALD)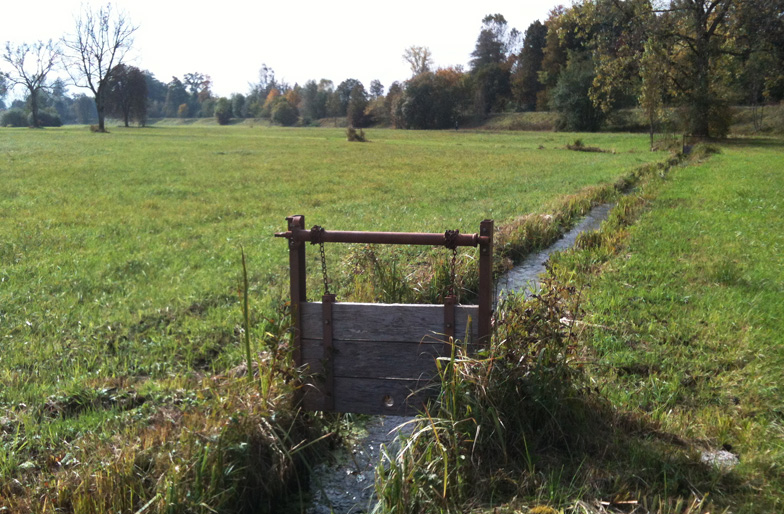 About one-third of Switzerland's plant, animal, and fungal species are currently endangered. In the densely populated Central Plateau, where agriculture is intensive and forests contain comparatively little deadwood, the main species under threat are plants associated with cropland, and saproxylic organisms – those dependent on dead or decaying wood.
Spatially linking nature reserves
In 2017, the Federal Council approved a Biodiversity Strategy and Action Plan. It foresaw, among other things, the development of an "ecological infrastructure", to create a regional network of protected areas. The Action Plan however contains no detailed guidelines for implementation.
Spatially linking nature reserves requires coordination across landscapes, usually requiring the cooperation of various landowners and/or land managers.
Investigations in the Canton of Bern
The EMERALD project ("Environmental policies for ecological infrastructures in rural landscapes") examines three voluntary programmes currently underway in the Canton of Bern that require varying levels of cooperation between landowners/managers, and that cover:
collective contracts to improve landscape quality, requiring collaboration between land managers,
payments that reward spatial coordination of conservation sites, and
conservation tenders (e.g. the call for tender by the Canton of Bern for forest reserves).
How strongly are the programme areas linked?
The overall goal of the project is to identify how these programmes can contribute to the creation of an ecological infrastructure. It also aims to provide answers on
the extent to which the areas involved in the three programmes already form an ecological infrastructure and link protected areas;
whether the areas involved form programme-specific spatial patterns; and
what factors affect the decisions of land managers to participate in a programme (e.g. transaction costs resulting from the cooperation)
The project results, and the recommendations derived from these, are intended to support policymakers in Switzerland and abroad in developing instruments that promote voluntary cooperation in the development of ecological infrastructures.