Large-Scale Land Acquisitions in Southeast Asia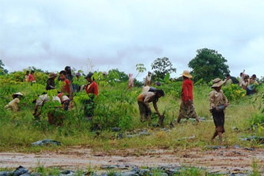 This project centres on the socio-political, economic, and environmental challenges characterising transnational large-scale land acquisitions (LSLA). It was prompted by the recent spike in documented cross-border land acquisitions in Southeast Asia and the lack of knowledge about the circumstances in which these land deals take place – in terms of processes and contexts – and their impact on local populations. Drawing on comprehensive case studies in Laos and Cambodia, the project aims at producing generalised insights for use in evidence-based decision-making and policymaking.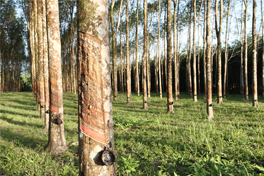 Research is structured around three core questions:
What are the processes occurring between various actors/institutions and across different administrative scales that determine the negotiation and implementation of land acquisitions?
What are the impacts of land deals on local populations in terms of livelihood systems and vulnerability?
What role could/do existing policies, institutions, and mechanisms play in mitigating conflicts related to LSLAs and safeguarding local populations' human rights?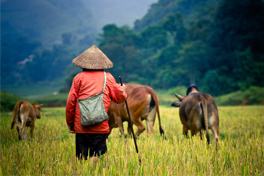 Beyond its contribution to discourses on LSLAs, the project will generate evidence for policy dialogue with various authorities, UN agencies, international financial institutions, and non-governmental organisations. The evidence will support efforts and programmes directed towards accompanying the implementation of large-scale land deals and mitigating their potential negative impacts.
The project's collaborative framework brings together scientists from various disciplines, international organisations, and national and local authorities, especially on behalf of policy dialogue.