Science in society: Cornerstones of adaptive and integrative research for sustainable development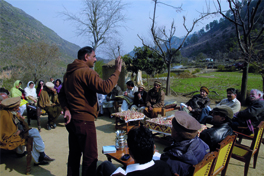 Challenge
Sustainability is today's guiding paradigm for development and Earth system governance. But the previous growth-focused paradigm continues to hold sway due to its institutional strength – despite its failure. Sustainability scholars have responded by challenging the global North's scientific dominance and technology transfer, and by proposing a new mode of science–society interaction. Through transdisciplinary approaches, they explore more democratized forms of knowledge generation and decision-making. They view such approaches as preconditions for achieving transformations towards sustainability.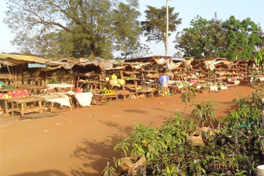 Research
Although sustainability scholars have made headway, transdisciplinary practice remains experimental and long-term experiences are rare. Major questions remain regarding how the scientific community can best organize research to operationalize societal co-production of knowledge. My research seeks to learn from recent transdisciplinary practice and to build on CDE's long-term North-South research partnership programmes. It sharpens our understanding of the nature and potential of transdisciplinarity and sustainability science by analysing the epistemological foundation and adaptive programme implementation of the Swiss National Centre of Competence (NCCR) North-South (2001–2014) programme and the Eastern and Southern Africa Partnership Programme, or ESAPP (1999–2014).
Results
A series of articles identifies cornerstones for operationalizing transdisciplinarity. Two reference articles explore the emancipatory epistemological foundation of research for sustainable development. Four core articles offer further insight into how CDE assumed the double role of producing new knowledge and democratizing access to knowledge and knowledge generation by means of equity-oriented, adaptive programme implementation. The analyses reveal how research can help to bridge local- and global-level governance approaches as well as sustainability theory and practice.