Sustainable Charcoal in Tanzania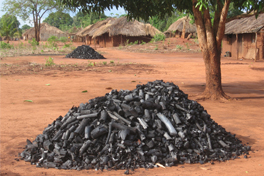 Every year, Tanzania consumes about 1 million tons of charcoal. It is mainly produced using traditional earth kilns as part of a charcoal sector that is primarily informal. About 100,000 ha of annual forest loss may be attributed to the charcoal sector. There are various approaches that could be used to improve the sustainability of the charcoal value chain, ranging from sustainable forest management to improved charcoal kilns and more efficient stoves. The Swiss Agency for Development and Cooperation (SDC) intends to support the transformation of Tanzania's charcoal sector towards greater sustainability. However, the socio-economic and environmental impacts of a more sustainable charcoal value chain are not yet fully understood. Support for the project in forest areas, including REDD-eligible components, was provided by CDE and the Swiss Federal Laboratories for Materials Science (EMPA) in collaboration with a local partner, the Tanzania Forest Conservation Group​.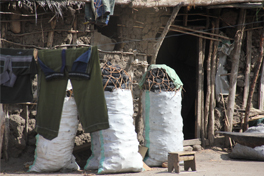 Interviews, observation, and measurements were used to evaluate the social and environmental impacts of shifting the traditional charcoal value chain in Tanzania's Kilosa district towards more sustainable charcoal production. An impact assessment was conducted according to predefined indicators, identified in collaboration with all project stakeholders in an initialisation workshop at project begin. Its results were intended to inform policymakers about sustainable energy systems' potential social and environmental effects, now and in the future. In addition, life-cycle analysis were used to assess the global warming potential of various improved charcoal systems. Its results were enable comparison of different energy systems the country may want to adopt in the future.