First 100% energy self-sustaining protected area in Chile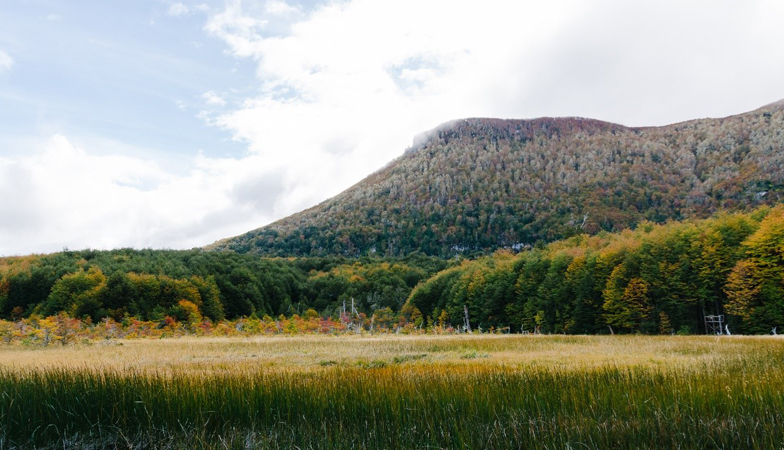 The Chilean government plans to increase the share of renewable energy in the country's electricity matrix from 41% in 2014 to 60% in 2035. Additionally, the government defined a closely related National Strategy of Climate Change and Vegetation Resources (ENCCRV). However, at present there is no concrete example that shows how to link sustainable tourism with the National Energy Strategy and the ENCCRV. This project seeks to close this gap and to establish the first protected area in Chile, which is 100% energetically self-sustaining and based on the use of renewable energy. Furthermore, this project responds to a local need expressed by public and private actors related to the management of the National Reserve Coyhaique (Patagonia, South of Chile) during a reconnaissance trip in March 2017.
Goals
To achieve this goal, the project will create a local governance model for the park that ensures its sustainability over time. Furthermore, the project will propose the design and construction of sustainable shelters for visitors and retrofitting of existing infrastructure to suit the needs of a sustainable park. An active engagement of local actors will help to set up strong bonds with local schools and universities and the implementation of web and mobile apps will make information available for visitors and be part of elaborating a sustainable mobility program as well as a strong marketing and communication strategy to attract visitors interested in zero emission tourism.
Partners
The project is carried out by a Chilean-Swiss partnership that includes the local branches of CONAF (National Forest Corporation), the Ministry of Energy, the municipal government of Coyhaique and the regional government of the Aysen region, as well as the Universities de la Frontera (UFRO, Temuco) and Austral (Coyhaique) in Chile. Swiss partners include the Centre for Development and Environment (CDE), the Institute of Geography, and the UNESCO Chair for Sustainable Mountain Developmentl, all at the University of Bern, as well as park managers from the UNESCO World Heritage Swiss Alps Jungfrau-Aletsch, the World Nature Forum in Naters, the Energy Region Goms, and EBP Schweiz.
Project duration: October 2017 to October 2019
Funding

REPIC platform (Renewable Energy, Energy and resource efficiency Promotion in International cooperation) Switzerland
Duration

October 2017 - October 2019

Partners

Instituto del Medio Ambiente, Universidad de la Frontera (UFRO, Temuco), Chile

Centre for Development and Environment (CDE), University of Bern, Switzerland

Institute of Geography, University of Bern, Switzerland

UNESCO Chair on Natural and Cultural Heritage for Sustainable Mountain Development, University of Bern, Switzerland

UNESCO World Heritage Swiss Alps Jungfrau-Aletsch

World Nature Forum, Naters, Switzerland

Contact
Prof. Dr Stephan Rist

Dr Theresa Tribaldos