Integrating Sustainable Development into Teaching at the University of Bern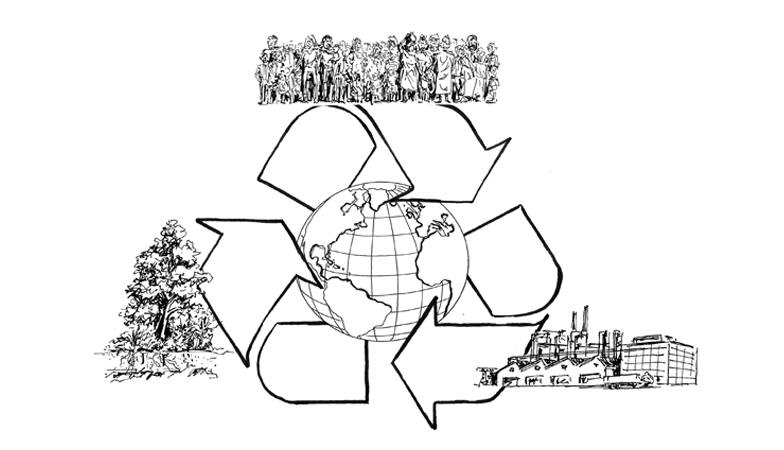 Think global, teach local
Integrating education for Sustainable Development into your teaching
The University of Bern aims to increasingly integrate the topic of Sustainable Development into its teaching, to better prepare students for global problems. In this course, teaching staff will address the interface between their own discipline and Sustainable Development, based on which they will develop innovative teaching and learning scenarios.
Guidelines with special foci for the University of Bern
This guide is directed primarily, but not exclusively, towards faculty in all disciplines at the University of Bern who wish to incorporate and integrate the crosscutting theme of sustainable development in their university teaching.
Nachhaltige Entwicklung in die Hochschullehre integrieren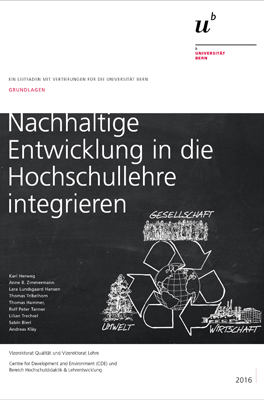 Ein Leitfaden mit Vertiefungen für die Universität Bern
Nachhaltige Entwicklung in die Hochschullehre integrieren ist ein Leitfaden, der sich besonders, aber nicht ausschliesslich, an Dozierende aus allen Disziplinen der Universität Bern richtet, die das Querschnittsthema "Nachhaltige Entwicklung" in universitäre Veranstaltungen aufnehmen und integrieren möchten. Er enthält kurze, grundlegende Informationen zu den Themen Nachhaltige Entwicklung (NE) und Bildung für Nachhaltige Entwicklung (BNE) (Grundlagen), sowie praktische Konzepte, Instrumente, Anleitungen, Hinweise, Beispiele, Links und Folien zur Integration dieser Themen in die Lehre (Vertiefungen 1-4).