Where people and their land are safer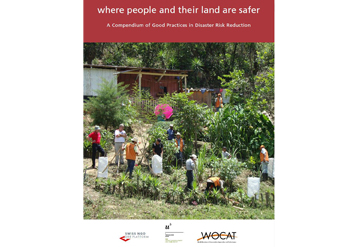 The devastating effects of natural hazards such as floods, droughts, or storms can be considerably reduced through sustainable land use. This is shown in the publication "Where people and their land are safer". It was produced in cooperation with the global WOCAT programme and the Swiss NGO DRR platform. The book documents how risks can be reduced through relatively simple and inexpensive measures.
Making sense of research for sustainable land management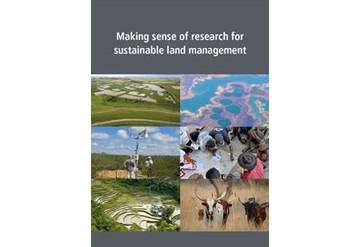 This book describes land management practices investigated by researchers in 12 projects around the world within the German research programme "Sustainable Land Management". Among other things, researchers analysed the interplay between land use, climate change, biodiversity loss, population growth, globalization, and urbanization. It is a joint publication of the Helmholtz Centre for Environmental Research (UFZ) and CDE.
Safer lives and livelihoods in mountains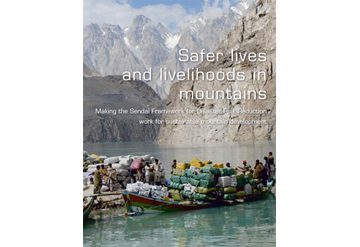 A new publication presents 15 case studies from mountain regions around the world, illustrating the efforts and experiences of public and private actors to implement the 'Sendai Framework's' four priorities for action. Messages for policy-makers emphasize the need for mountain-specific disaster risk reduction policies to make livelihoods in mountains and beyond safer.
Eastern and Southern Africa Partnership Programme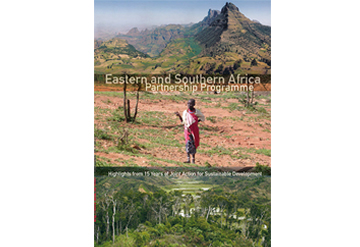 The Eastern and Southern Africa Partnership Programme (ESAPP) was launched in 1999 and concluded in 2015. This publication summarizes experiences and knowledge gained from 15 years of partnership-based research and action in Africa. It presents highlights selected from over 300 projects carried out in Madagascar, Mozambique, Tanzania, Kenya, Ethiopia, and Eritrea.
Download full publication

(PDF, 12.8 MB)
NCCR North-South: Research highlights and policy implications
In this final brochure, we present some of the programme's highlights and scientific achievements in the research fields of migration, conflict transformation, health care systems, sanitation and wastewater management, natural resources and sustainable regional development, and governance.
NCCR North-South: Final Report

(PDF, 4.5 MB)
Factsheet Rio+20
In view of the United Nations Conference on Sustainable Development Rio+20, ProClim - Forum for Climate and Global Change of the Swiss Academy of Sciences initiated factsheets in collaboration with CDE and others on the sustainability topics water, mountain areas and ecosystems as well as food security.